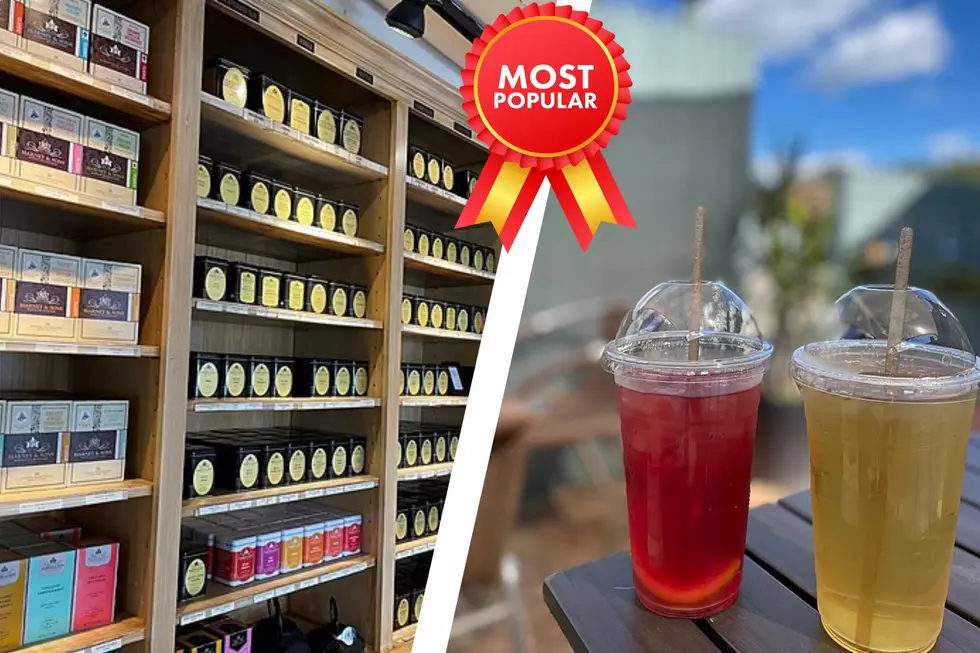 Local Tea Company Expanding Across Hudson Valley
Allison Kay
Calling all tea lovers, this one's for you.
There are one-of-a-kind tea shops to visit all over the Hudson Valley. From Ulster to Orange and Dutchess County, each one brings a different flavor to the town.
A popular tea company has a home in the Hudson Valley. I was excited and shocked to learn that I could visit a shop and tasting room that created the very own tea that I enjoy every morning.
What's your Favorite Tea Brand?
If you have ever grabbed an iced tea from a business or restaurant, it may be from this company. 
Harney & Sons has a tasting bar and lounge located in the Hudson Valley.
This famous and local tea shop is located in Millerton, NY.  This town is picture-perfect, it looks like something out of a Hallmark movie. There are also other locally owned businesses that fill the street.
How can guests visit Harney & Sons' location in Dutchess County, NY?
They have a unique, rustic tea room and a cute gift shop that has a wide variety of different blends. Harney & Sons has food options on site to pair with delicious teas.
I enjoyed their "Love Life" tea and sat in the sunshine on their terrace.
Why do tea lovers enjoy Harney & Sons products?
Personally, I love the minimal amount of ingredients in their tea blends. I have also enjoyed their zodiac-style teas. Their zodiac collection consists of every astrological sign.
Each tea style represents the zodiac signs and it truly is a perfect match. I'm excited to try one of the styles and experience all of the superpowers behind it.
Harney & Sons released a new collection of teas with CBD in it.
Anything that has CBD in it, count me in. From lip balms to facial serum, bath bombs and more, I'm sold. I heard that Harney & Sons released this edition of CBD drinks but didn't have a chance to get my hands on them until one day.
I stopped at a local gas station in the Hudson Valley and came across multiple options of Harney & Sons CBD iced teas. The Hemp Division is a line of "Hemp Extracted CBD Bottled Teas that are both natural & delicious".
Their products can be purchased online such as their sundries, hot tea and glass bottles. I've had the chance to try their Cruise, Green Tea & Honey style along with Rest, Butterfly Pea Lemonade. 
The question remains, where can Hudson Valley residents enjoy a Harney & Sons, CBD tea?
I found this CBD tea at a random gas station in the Hudson Valley. The hunt is on of where residents can purchase this tea throughout our area. You can take their CBD quiz to find out which tea fits you best.
Where is your favorite tea spot in the Hudson Valley? Share with us below.
The 15 Top Tea Rooms In New York State
Tea Rooms and Tea Houses are popping up all over Upstate New York. Here are 15 of the best.
Sneak Peek: Hudson Valley's Newest Eating, Drinking Destination Opens