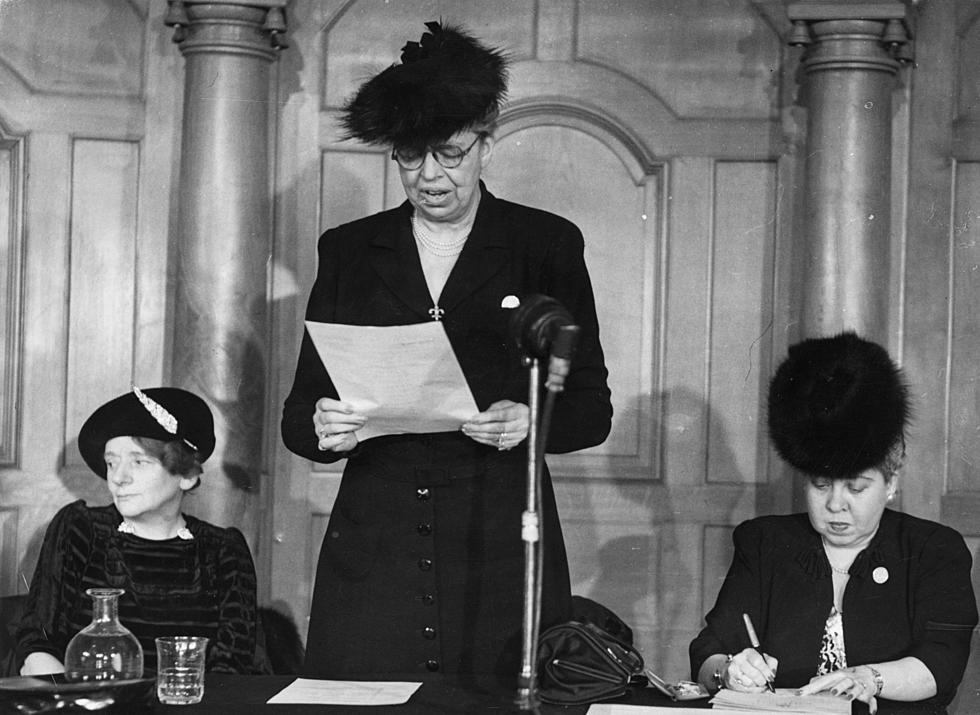 Hudson Valley Woman One of TIME'S 100 Women of the Year
Keystone / Stringer/Getty Images
A trailblazing woman from the Hudson Valley is among 100 honored by TIME.
Enter your number to get our free mobile app
In 1927, TIME began naming a Man of the Year. For 72 yeas, with a few exceptions, the honor was always given to a man. It wasn't until 1999 when it was changed to Person of the Year. This year, TIME isn't naming just one person of the year, it's choosing 100. And they're all women.
TIME picked one trailblazing woman to represent each year from 1920 to 2019.
"With this 100 Women of the Year project, we're spotlighting influential women who were often overshadowed," TIME writes.
Lucille Ball, Aretha Franklin, Madonna, Oprah, Michelle Obama and Hudson Valley resident Eleanor Roosevelt are among the 100 honored.
Roosevelt, who lived in Hyde Park, with her husband former President Franklin D. Roosevelt, was the longest-severing First Lady in U.S. history. She was honored by TIME for the year 1948. Below is what Olivia B. Waxman wrote about Roosevelt for TIME:
Having held the title from 1933 to 1945, Eleanor Roosevelt was the longest-serving First Lady in U.S. history. What she did with the office was impressive: by crisscrossing the country to promote President Franklin D. Roosevelt's agenda, and by producing a radio show and newspaper column, she showed that First Ladies could play an active part in Executive Branch affairs. And yet she left an even greater legacy after her time in the White House ended.

When FDR died in 1945, his successor, Harry S. Truman, appointed the erstwhile FLOTUS to be America's first delegate to the newly created United Nations. As chair of the U.N. Commission on Human Rights, she worked in the years after the Holocaust to prevent future world wars and spearheaded the Universal Declaration of Human Rights, which the General Assembly adopted on Dec. 10, 1948. Its statement that "All human beings are born free and equal in dignity and rights" is still considered a foundation of international human-rights law. It's no wonder she called that work her "most important task."
After FDR's death, Val-Kill Cottage on Albany Post Road in Hyde Park, located just a few miles from FDR's mansion, became Eleanor Roosevelt's permanent home.