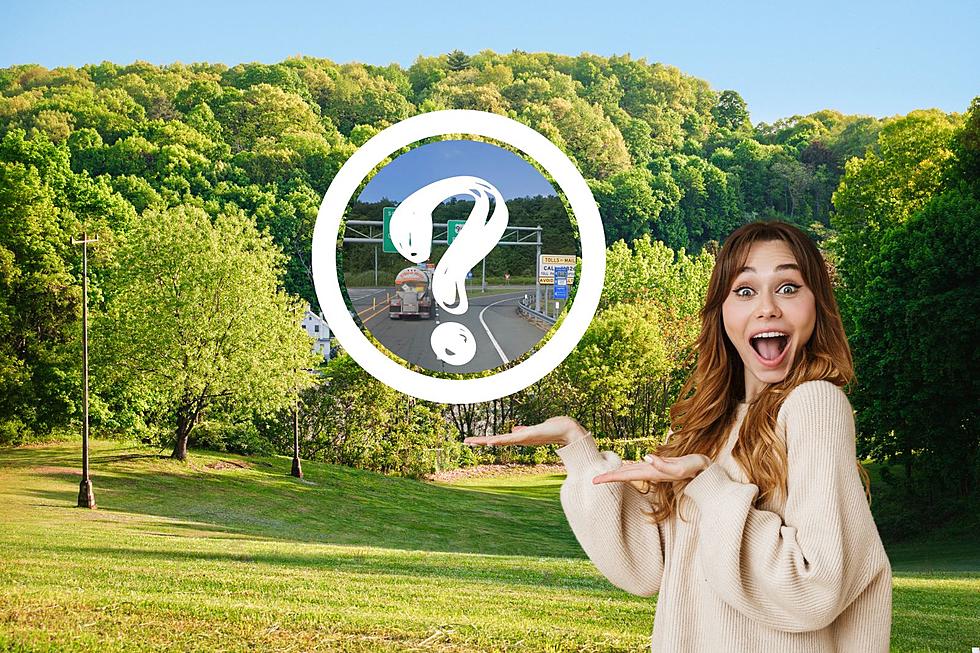 The Awkwardly Named Hudson Valley Town We've All Been Mispronouncing
Canva, Google Maps
We may use slang for Hudson Valley towns that we have lived in, currently reside in or visit from time to time. For instance, Kingston can be referred to as Ktown.
We may even reference some of our Hudson Valley towns to different names as they may remind us of parts of New York City. Beacon can be referred to as the mini Manhattan while Hudson was compared to Brooklyn.
Have You Been To The 'Brooklyn Of The Hudson Valley'?
Vogue stated that Hudson is the 'Brooklyn of the Hudson Valley'.
One thing is clear, we will always compare or create slang for some of our Hudson Valley towns, it's what we do best.
Certain towns such as Beacon, Newburgh, New Windsor and Fishkill are easy to pronounce and remember. There are other towns within the Hudson Valley that may be harder to pronounce.
Those who have had difficulty properly pronouncing Hudson Valley towns such as Accord, Poughkeepsie and Poughquag, aren't alone.
The most mispronounced Hudson Valley town may sound awkward too.
Have You Heard Of This Awkwardly Named Hudson Valley Town?
I admit it, whenever I pronounced this town, I hesitated to say it and I wondered if I was saying it correctly too. When heading upstate, I would drive past this sign on the Thruway and was tempted to stop off the exit to explore the town. I have yet to do that.
Located in Greene County, this town is located along the Hudson River.
Here's The Awkwardly Named Hudson Valley Town We've Been All Mispronouncing

Coxsackie, NY  is not only an awkward name but it is the most mispronounced. 
According to The Town of Coxsackie,
"Originally inhabited by the Mahican Native American tribe, a sub tribe of the Algonquin nation, the first European to build a home in Coxsackie was Pieter Bronck.  Pieter built the original section of what is now the Bronck museum in 1663. The 350th anniversary of the Bronck house was celebrated in 2013, and is one of the oldest such structures still intact in New York State."

 

"Coxsackie was officially designated a township by state law in 1788, having previously being designated as a district. The village incorporation came later in 1867."

 
Where Did The Name Coxsackie Come From?
I was surprised to learn where the name Coxsackie came from and now it gives me a better understanding of its spelling and pronunciation.
According to The Town of Coxsackie,
"The name Coxsackie is said to be derived from a Native American term, and over 350 years has had various spellings: Koxhacking, Koixhacking, and Koxsackie are three of the over 60 different recorded spellings."

 

"There are also multiple translations with references to: owls, geese, and aspects of the nearby river. "Hoot of the Owl", "Place of Owls", and "Migrating Geese" are a few of these translations."

 

"Even the best scholars have not agreed to the exact meaning, but locally, the widely accepted meaning has to do with owls, and the owl has often been used a local symbol."
Coxsackie, NY isn't the only town that was once referred to with a different name. Kingston, NY was known as Wiltwyck and New Paltz was referred to as Old Paltz.
Coxsackie, NY Has Been Getting Attention All Over Social Media
Coxsackie, NY may be getting attention for how it's pronounced but it's also being highlighted in a different way. Recently, the New York Times dubbed this area a "special place on the Hudson."
How Do You Properly Pronounce Coxsackie?
The New York Times recently shared that many residents and travelers have bene pronouncing this peculiarly named place incorrectly.
"Natives and newcomers are transforming this Greene County town, with an eye toward preservation. (And they want you to know it's pronounced 'cook-SAH-kie.')"
What Hudson Valley town do you mispronounce often? Tell us below.
New York's 7 Coziest Small Towns That You Should Visit
Luckily for us, we don't have to travel very far to find a super cozy town to visit because New York is home to
seven of the coziest
towns in the United States!
5 Lesser-Known Dutchess County Towns You Should Visit
Have You Been to These Cool Dutchess County Towns?