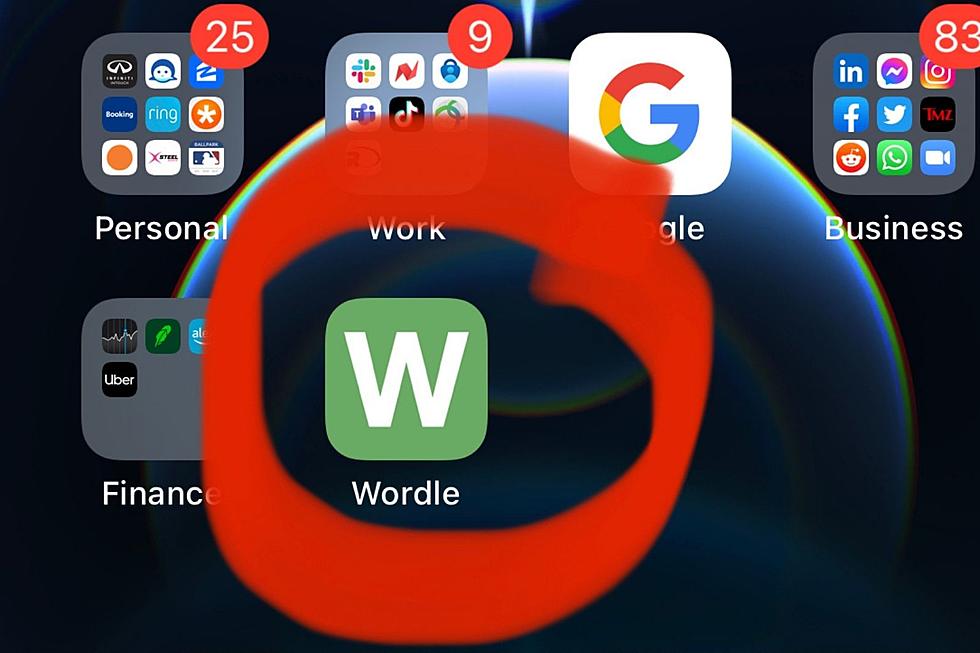 Playing the Game Wordle? Want it on Your Phone as an App? Here's How I Did it
CJ
Have you heard of the word game that is taking the Hudson Valley by storm? Want it on your phone? Just follow these easy instructions.
The game is called Wordle and if you've never heard of it you will eventually because almost everyone I know is currently playing, or should I say TRYING to play....LOL!
What is Wordle?
It's a fun crossword type of game that players play online and once you understand the way to play it is a ton of fun and quite the challenge. The cool part is that everyone playing is trying to figure out the same five-letter word and once you figure it out you can't play again until the next day.
How to Play Wordle
Once you go to the website players are given 6 tries to try and figure out the day's word. Each guess must be a valid 5 letter word. Once you decide the word you'd like to guess just hit the enter button to submit. After each guess, the color of the tiles will change to show how close your guess was to the word.
I promise you that once you start playing you'll be addicted to it like I am. The only thing that bothered me about the game was that I could only play it by going through the web browser on my iPhone. The game isn't available as an app but I did find a way to make it available on the home screen of my phone and thought that if anyone else is playing like I am this might make it easier to play every day.
How to Put the Game Wordle on Your Phone as an App
7 Easy steps to get the Wordle game on your phone.
Remember Bugaboo Creek in Poughkeepsie?
Bugaboo Creek was the hottest spot on route 9 in Poughkeepsie back in the 90s and early 2000s. Did you have to KISS THE MOOSE?
9 Hudson Valley Towns That Have the Ugliest Sounding Names
9 Hudson Valley towns that have the ugliest sounding town names.