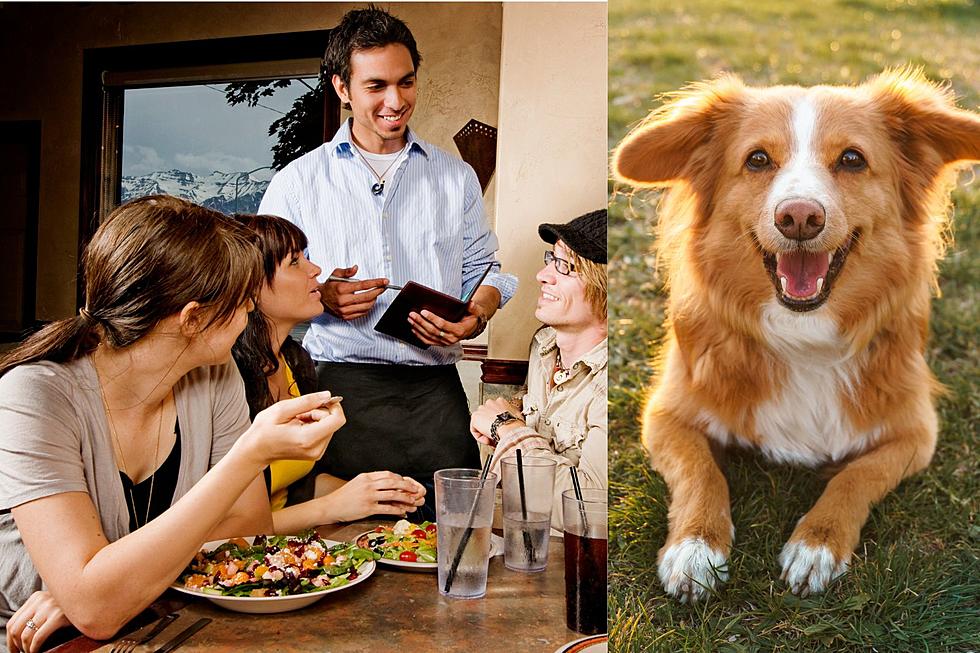 Help Dutchess County Animals by Eating Out at These Amazing Restaurants
Canva
Dutchess County SPCA's "Feed You, Feed Them" restaurant day is only one day at some of the Hudson Valley's best restaurants.
Almost every month the folks at the Dutchess County SPCA announce something unique they have planned to try and help Hudson Valley pets find forever homes. This month the SPCA is preparing for its "Feed You, Feed Them" restaurant day where all participating restaurants will donate a portion of the proceeds from one day to benefit the animals at the Dutchess County SPCA.
"Feed You, Feed Them" Restaurants in Dutchess County
This year the Dutchess County SPCA has 13 Hudson Valley restaurants that have signed on to participate in "Feed You, Feed Them"!! It'll take place on Thursday, April 27th, at the following restaurants:
Brasserie at 292 Main St, Poughkeepsie, NY
Charlotte's at 4258 US-44, Millbrook, NY
Darby O'Gills at 3969 Albany Post Rd, Hyde Park, NY
El Azteca at 97 Main St, Poughkeepsie, NY
El Rey Mexican Eatery at 4285 Albany Post Rd, Hyde Park, NY
Emy Delights and Bites at 4322 Albany Post Rd, Hyde Park, NY
Four Brothers at 3803 NY-9G, Rhinebeck, NY
Golden Russet Cafe at 835 Fiddlers Bridge Rd, Rhinebeck, NY
Joseph's Steakhouse at 728 Violet Ave, Poughkeepsie, NY
Kitchen and Coffee at 382 Main St, Beacon, NY
Patsy's Roadhouse at 105 NY-376, Hopewell Junction, NY
Red Hook Diner at 7329 S Broadway, Red Hook, NY
One Orange County restaurant is also participating this year as the folks at Spirits Lab at 105 Ann St, Newburgh, NY will also be donating part of their proceeds on April 27th.
Help Dutchess County Animals by Eating Out
The restaurants listed above have gone above and beyond to support Hudson Valley animals, here's what DCSPCA Executive Director Lynne Meloccaro told News 10
"We're so excited for 'Feed You, Feed Them' and honored that so many of our favorite establishments from around the Hudson Valley are enthusiastic about supporting our work. The pandemic has greatly impacted restaurants, and their participation just shows how committed they are to helping us care for the animals of Dutchess County."
10 PAWSOME HUDSON VALLEY PUPPY PROM-POSALS
Prom is for the dogs. Literally! Pawfect Pupps Pet Care Service is hosting its very own Puppy Prom this week. Check out how these pups asked their crushes to the big dance!
12 of the Hudson Valley's Favorite Places for Breakfast
12 of the best places to grab breakfast according to Hudson Valley "Foodies".