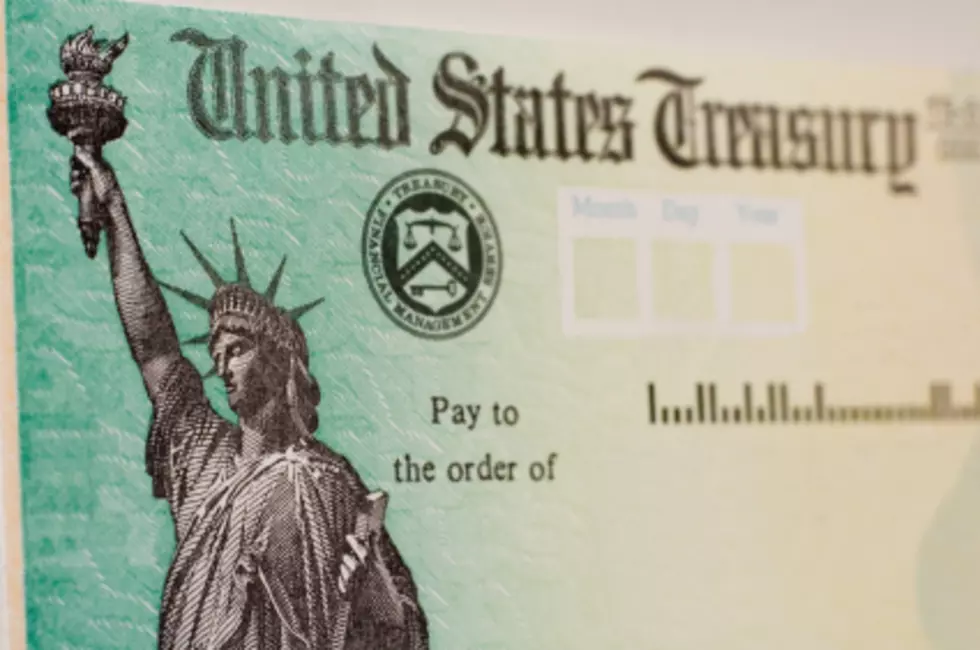 Details Emerge on 2nd Wave of Stimulus Checks & Unemployment Benefits
A blank US goverment check with selective focus on the statue of liberty
More details have surfaced regarding how much money Americans could receive in the next stimulus bill. Some experts have even speculated about when the checks could arrive.
With a national unemployment rate of just over 11% and the economy at a much slower pace it's no secret that America is struggling. Even many workers who haven't lost they jobs have been furloughed or possibly have taken pay cuts. We're in crisis mode. We need help and what exactly does the senate plan on doing about it and how soon can we expect action?
According to Cnet.com, currently, the House of Representatives and the Senate are working on yet another massive bill called the HEROES act to help bail out our economy. There has been much debate about how much money Americans should receive and who exactly qualifies to get it. Some discussed a $40,000 salary cap to receive funds. It looks like the new bill may be modeled off of the last with some changes.
According to Forbes, the $600 unemployment benefits that are set to expire may be resurrected in a new form as it may motivate people to go back to work. We may see a $450 a week return to work bonus instead.This is one idea proposed in the new bill.
Cnet.com heavily speculates that if the House and Senate can reach an agreement before their recess on August 7, based on the last bill's timeline we could possibly see funds by late August but again, this is all heavy speculation.
Enter your number to get our free mobile app
READ MORE: Top 10 Busiest Roads In The Hudson Valley
More Dog Approved Free Couches on Craigslist
5 Fragrant Flowers