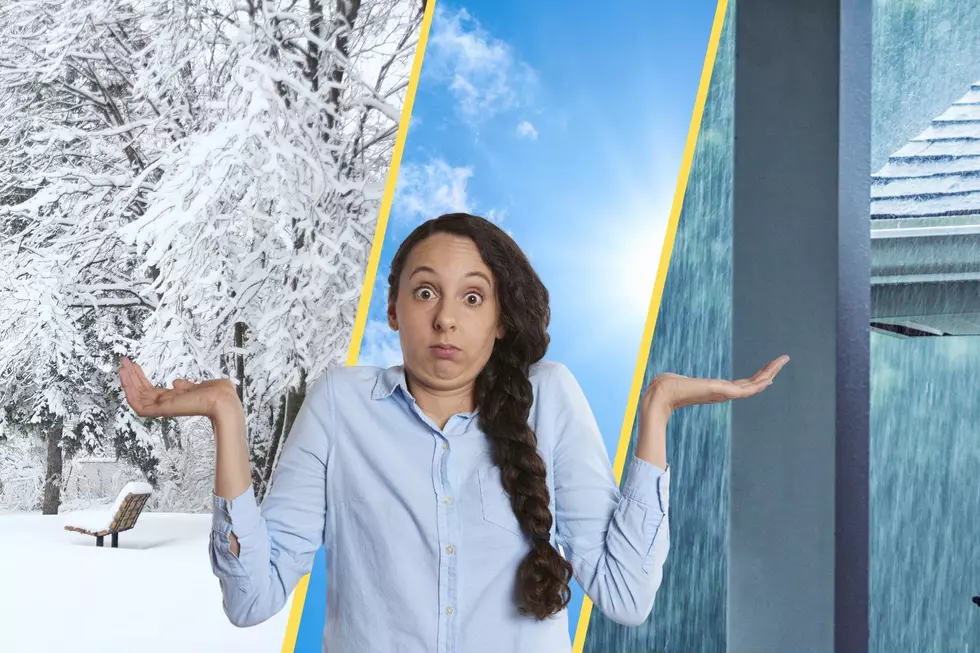 Odd Weather Coming to the Hudson Valley this Weekend
RobinHiggins/Willowpix/Engin_Akyurt/Trang Pham via Canva
No one would blame you if you were confused about what time of year it actually is. It's officially December, but no one seemed to tell the weather. Here's what do expect on a rollercoaster weekend in the Hudson Valley.
Wild Hudson Valley Weather
While the first snow of the year fell in early November, it's been a wild ride since. We've had beautiful days, freezing days, and even a massive downpour that drenched many parts of New York, including the Hudson Valley, last weekend. Even though many of us will be hard at work decorating our homes for the holiday season this weekend, it looks like we may be in for more of the same.
Weather for Saturday, December 3rd
While temperatures will approach 60 degrees on Saturday, rain is all but certain to start as soon as the sun rises. If you're looking to do some holiday shopping at the Poughkeepsie Galleria, it would be the perfect time to use the WRRV Shopper Shuttle. The crew will be out at the Macy's entrance from 10am-1pm using golf carts to keep you out of the weather and ferry you between your car and the mall for a small donation to WRRV's Shop with a Cop (below).
Weather for Sunday, December 4th
The rain will clear by Saturday night, just in time for temperatures to start behaving like it's winter again, dropping to the high twenties. Sunday will be sunny with a high in the low forties. Snow may finally fall on Monday, but rising temperatures may just turn it into the dreaded "wintry mix" of sleet and slush.
Even though the weather can't seem to make up its mind, we'll be knee-deep in snow before you know it. Make sure to fulfill the winter checklist below, and keep scrolling to see what ice cream heroes will stay open through the freezing months in the Hudson Valley.
How to Survive an Upstate NY Winter
Take a look at these tips for winterizing your home and car before the cold comes.
10 Hudson Valley Ice Cream Shops Still Open in the Middle of Winter
Here are the brave ice cream shops in the Hudson Valley that stay open all year... even in the cold months of winter