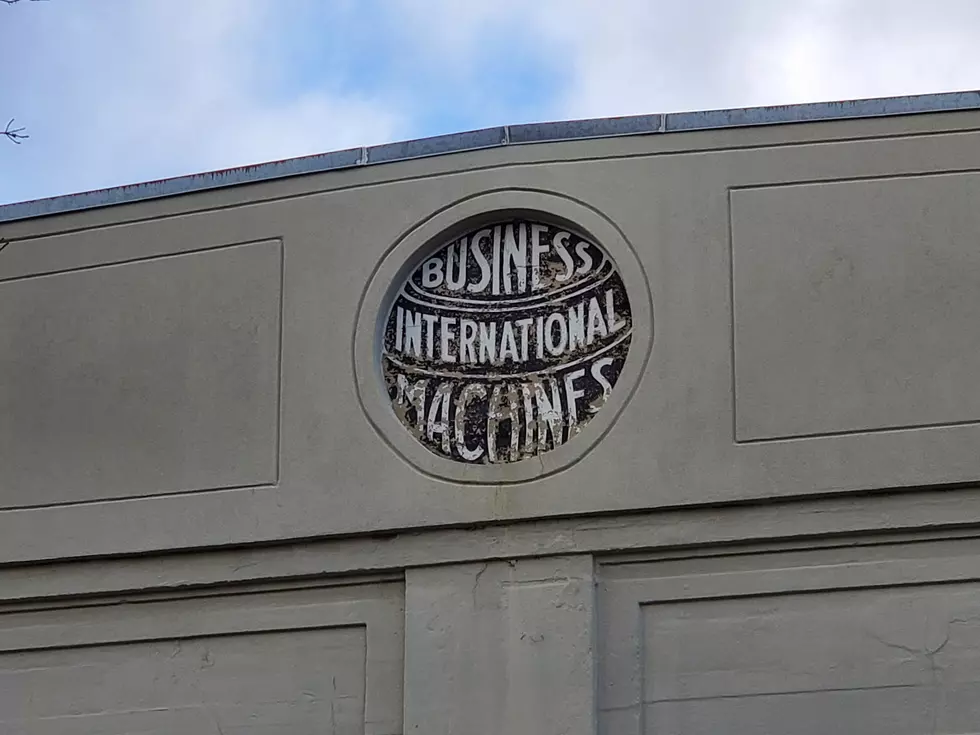 Long Abandoned Original IBM Buildings in Endicott, New York, May Be Demolished
Photo: Bob Joseph/WNBF News
The mayor of Endicott, New York, near Binghamton is expressing hope that former IBM buildings that are crumbling along North Street may be torn down for a future lithium-ion battery production facility.
Linda Jackson on Monday indicated she is optimistic that the unused structures east of McKinley Avenue could be removed to provide space for the planned battery factory.
Speaking on WNBF Radio's Binghamton Now program, Jackson suggested the deteriorating buildings might be taken down for the project.
The mayor indicated that the Broome County Land Bank could provide assistance in lining up funding for what would be a very costly demolition job.
Endicott residents have long been proud of the village's designation as "The Birthplace of IBM." The Armonk-based company sold the site to a group of Broome County businessmen nearly two decades ago.
Land Bank executive director Jessica Haas said because the property involved is privately owned as part of the Huron Campus, the organization "wouldn't be in a position to discuss demolishing it quite yet."
Huron Real Estate Associates president Christopher Pelto could not be reached to discuss the matter Monday afternoon. Huron has been seeking a buyer for the Endicott site that had been home to IBM's once-massive manufacturing complex.
Shailesh Upreti, who is developing the battery production facility, said the space now occupied by the old IBM buildings would not be needed for the initial phase of the operation. But, he said, it could be useful as operations are brought up to scale.
Enter your number to get our free mobile app
IBM History in Endicott
The International Business Machines Corporation, now universally recognized as IBM traces its history back to New York's Southern Tier and the towns around Binghamton. The Endicott facility is noted as Plant Number 1 on the IBM website.
A century ago, in 1906, Harlow Bundy -- a Binghamton, N.Y., manufacturer of time recorders -- moved his young International Time Recording Company (ITR) into a new three-story brick building in Endicott. A year later, all ITR operations were transferred to Endicott, and in 1911, ITR was folded, along with two other companies, into the newly-established CTR (later renamed IBM).

In those very early days, the Endicott site consisted of five buildings, including the original "Bundy Building," and employed fewer than 300 people. By the time CTR changed its name to IBM in 1924, Endicott employment had tripled. Ten years later, there were 25 buildings totaling more than a half-million square feet. In later decades, the site employed thousands of workers.
A photo gallery of the Endicott facility in its heyday is here.
The IBM Facilities Today
The loss of IBM has left a mark on this small suburban New York community and the ruins have become a favorite of urban explorers.
Near the factory complex, a country club for company executives is also left abandoned. This drone video shows the sprawling space that has been lost to time.
Another group of explorers took a look inside
Tour an Abandonded Cemetery in Troy, New York
Six Strange New York State Laws