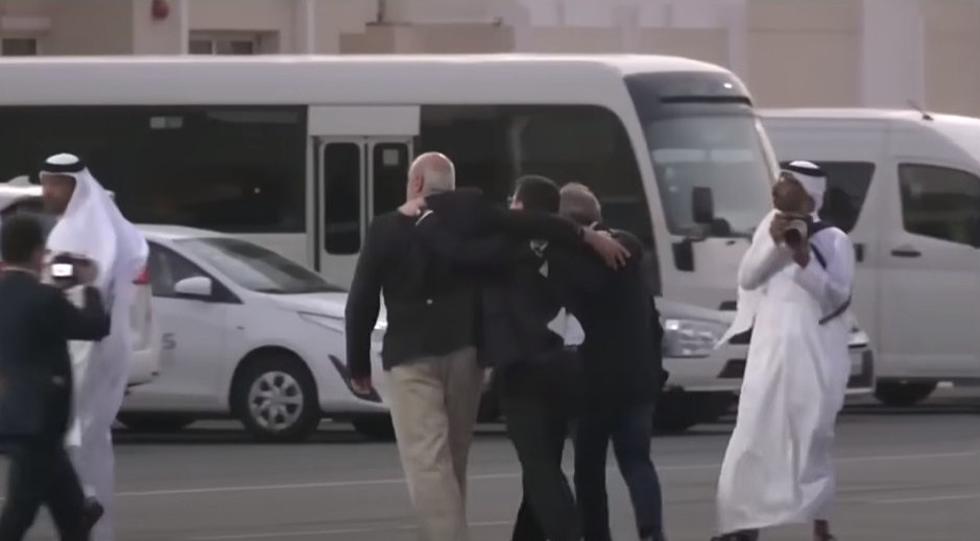 Hudson Valley, New York Man Free After 8-Year Iran Imprisonment
MSNBC/YouTube
Five Americans, including a Hudson Valley native, are on their way home after being imprisoned in Iran.
Of the five Americans, 51-year-old Siamak Namazi from Westchester County, New York was imprisoned the longest.
Westchester County, New York Residents Freed From Iran
Namazi was arrested in Iran in 2015, accused of spying. He was convicted in a trial that lasted just a few hours.
His father, Baquer Namazi, was arrested in 2016 after traveling to Iran to visit his son. Baquer was released in 2017.
Siamak Namazi graduated from White Plains High School in Westchester County. He has degrees from Rutgers and Tufts.
For all the news that the Hudson Valley is sharing make sure to follow Hudson Valley Post on Facebook, download the Hudson Valley Post Mobile
White Plains High School Graduate Free From Iran
In a statement, Namazi thanked the world for not forgetting about him. More of his statement is below:
For almost eight years I have been dreaming of this day. Now that it is finally here, I find my ineffable joy of my forthcoming reunification with my family is laced with sorrow — a painful and deep feeling of guilt for taking my breaths in freedom while so many courageous individuals that I love and admire continue languishing behind those walls
All the political prisoners, and indeed, the entire populace of Iran, where the indomitable courage of women leaves us in awe, deserve their liberty.
America Makes Deal With Iran To Free Americans Imprisoned In Iran
"Today, five innocent Americans who were imprisoned in Iran are finally coming home," President Joe Biden said in a statement. "I am grateful to our partners at home and abroad for their tireless efforts to help us achieve this outcome, including the Governments of Qatar, Oman, Switzerland, and South Korea."
The Americans were released after the United States agreed to give Iran access to $6 billion in oil revenues frozen under U.S. sanctions, NBC reports.
Look: Where refugees in New York are arriving from
Stacker
compiled countries where refugees are arriving from in New York using data from the Refugee Processing Center.
Nearly 50 Children Have Recently Gone Missing From New York State
In just a few months around 50 children from New York State and the Hudson Valley went missing
If You See Purple Paint in New York You Need To Leave Right Away
Do you know what to do if you see purple paint in New York State? The easiest advice, run. Here's why.